What is 4 Color Offset Printing?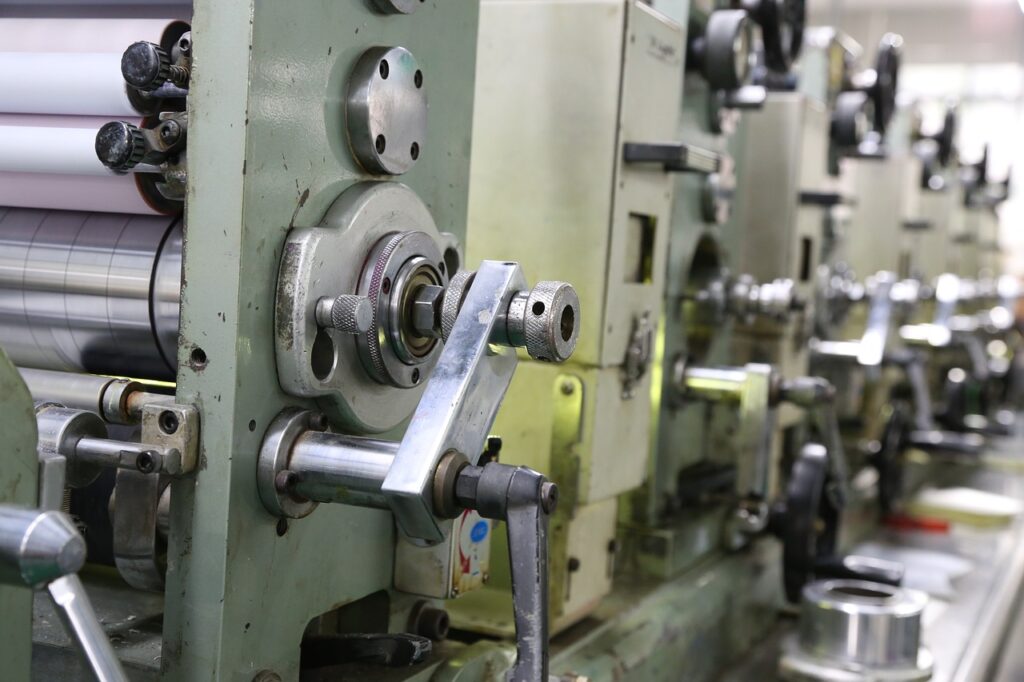 Commercial printing is a name given to the process of printing for business purposes. it is usually large-scale in nature and is cost-sensitive. That means if you are looking to print material to use for labeling or promoting a business, you will be needing commercial printing services. 
Below are some examples of outputs that are produced by commercial printing, particularly by 4 color offset printing:
Business cards
Flyers
Brochures
Direct mail
For Sale signs
Newsletters
Postcards
Company Stationery
T-shirts
Posters
Local Guides
What are the Types of Commercial Printing?
Commercial printing has come a long way since the advent of mass printing services for businesses. The two main and popular types (meaning most used methods) of commercial printing are:
Offset Printing
Digital Printing
4 Color Offset Printing
This type is also known as the traditional way of printing, as it is still considered the highest quality method because it gives the printing operator the most control over color. Offset printing produces vivid and vibrant colors resulting in clearer pictures of much higher quality. It makes use of metal plates made out of aluminum to transfer an image onto a rubber "blanket" after which it is rolled onto a sheet of paper. 
It is then called offset because it doesn't directly transfer the image to paper. With that being said, offset printing is popular because of its ability to maintain crisp, clear, quality, and accurate reproductions every time.
What are the Benefits of 4 Color Offset Printing?
Great image quality, clearer reproduction, and no streaks or smudge. Also, it has distinct and sharper images. 
It can print the same quality on any material it is laid on.
Provides accurate colors and is truer to the original image. 
It is the best option for large-scale orders that demands consistency and quality for each item. The initial investment of designing and building the metal plates is eventually compensated when the large volume production is completed. This is because you get to spend less per piece as compared to digital printing in which the price remains the same, no matter the quantity. 
The use of vivid colors in commercial printing improves information retention and readership which is perfect for advertisements and announcements. According to research, colors have a significant impact on customers in marketing. 
Digital Printing
Generally considered as the cheaper option when done in smaller volumes, digital printing can produce more prints in less time. Still, there is that quality factor that makes offset printing more attractive to businesses. 
What are the 4 Colors of Offset Printing?
Also known as four-color offset printing, they are different colors of ink that are utilized to make a range of printable colors.
CMYK stands for:
C- Cyan
A light blue color that provides a cool hue to the image.
M- Magenta
This color is usually of a medium red color that gives warmth to the image.
Y- Yellow
Brings in that yellow color to provide brightness to the image.
K- Key or some may say, Black
Is the base or key color that complements all the other colors and gives them contrast.
CMYK colors are combined to create a broad spectrum of colors that contribute to the accuracy of its print reproductions. It is much cheaper than the toners that are used in digital printing.
Layering Colors
This process begins with burning the design onto the metal plates, one for each color of CMYK (Cyan, magenta, yellow and key). As the design is being transferred coming in from the plates right on the rubber rolls, the colors are spread out onto the rubber while the paper is run between them. The paper passes through all the rolls, eventually layering the colors to achieve the final design or image.
When the Use of 4 Color Offset Printing Becomes Necessary
Commercial printers of today use the 4-color process to produce sharp multi-colored designs and photographs on any material as ordered. This may include items that were mentioned above such as magazines, manuals, brochures, catalogs, and many more. Because of the cost efficiency of this method, it has become more indispensable than ever. Also, colors in RGB digital format will need to be converted to CMYK format for them to be viable and printable on paper, or even on other surfaces.
Some Limitations of 4 Color Offset Printing
Crossover Alignment
In commercial printing, there are differences in printing and finishing. You will have to remember that the finishing process is not entirely 100% accurate. If you are looking to finish off a print book, the left-hand page may not align accurately with the right-hand page.
One solution to this problem is to position the crossover image in the center. At this point, your image can now crossover from the left-hand page to the right-hand without any misalignment.
Total Area Coverage
You may not want to use the 4 color process to cover 100% ink coverage for each of the CMYK colors. This will produce a mess of ink and paper. What you can do is lower the area of coverage to some certain percentages to avoid excessive discharge of ink.
Bottom line
As of today, four-color offset printing is still the go-to method for large-scale production printing. This is mainly because of its quality and cost-efficiency ratio.