What is Large Format Digital Printing?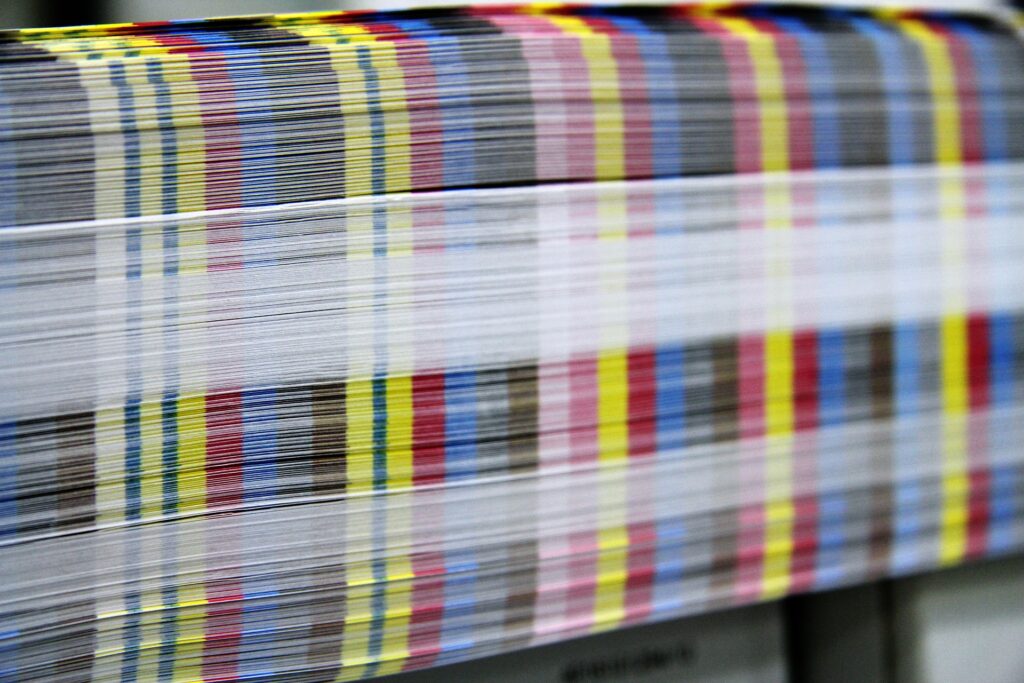 Large format digital printing has become one of the most commonly employed processes for producing marketing and advertising materials. Apart from ensuring superior image quality, it also makes it possible to produce larger prints that other printers would struggle with. 
Large format digital printing is a feasible solution for producing printed materials that stand out and catch the attention of customers, commuters, and pedestrians. They can help you get your message across more effectively and show off your products and services for maximum impact.
How Large Format Digital Printing Works
Large format digital printing is similar to most other types of digital printing. Toner is applied onto the surface via an array of large nozzles. Unlike printing processes in which printed materials are mounted on substrates, large format printing involves placing the ink directly onto the surface of the final product. The result is a more realistic-looking finish as compared to mounting printed pieces onto substrates.
Large format digital printing can be accomplished pretty quickly. Furthermore, it is possible to produce several high-quality prints in a relatively short timeframe.
Types of Printers Used for Large Format Digital Printing 
Large format digital printing typically utilizes flatbed printers or roll-to-roll printers. Some printing companies use machines that combine both designs.
With flatbed printers, the substrate is placed on a 'bed'. This serves as a sort of conveyor that courses the substrate through the printer mechanism. When the liquid ink is exposed to UV light, it dries immediately and leaves an imprint on the material's surface.
Flatbed printers are better suited for applications that require relatively thick and rigid substrates. For more flexible materials, a roll-to-roll printer is usually preferable.
Roll-to-roll printers are commonly used for printing canvases, banners, or other flexible types of materials that typically come in large rolls. The roll of material is loaded into one side of the printer, and it unrolls as it passes through the printing mechanism. It is then re-rolled in an uptake roller on the printer's other end.
Roll-to-roll printers are better suited for printing lengths of flexible material. These printers make it possible to streamline the printing process, which speeds up production and reduces interruptions that can affect print quality.
Combination printers have removable flatbeds with rolls on both ends. They can be used as flatbed printers with the bed attached and roll-to-roll printers when the bed is removed. This adaptability makes combination printers better suited to a wider variety of printing jobs.
Benefits of Large Format Digital Printing
Large format digital printing has many benefits over traditional offset printing. They provide more surface area, so the printed image is viewable over longer distances.
Digital printing also commonly utilizes UV-cured ink, which is more durable and better able to withstand sunlight, heat, rain, and moisture. All factors being equal, digitally printed materials will last longer than offset prints, giving you better value for your money. 
Perhaps the most significant advantage of large format digital printing is the broader range of printable substrates. Depending on the size of the printer carrier, you could have your image printed on vinyl, cloth, wood, foam board, corrugated plastic, metal, and even glass.
Other benefits of large format digital printing include quicker turnaround times and on-demand printing. Some firms even offer variable image data printing, which allows for prints with slight modifications with each copy.
Common Uses for Large Format Digital Prints
If you live in a densely populated area or a bustling community, you've probably seen many examples of large format digital printing. Some of the more common applications of this type of printing include:
Store displays
Banners
Promotional and trade show signage
Backdrops
Murals
Automotive wraps
Large format printing can be useful for promotional or informational purposes. Product manufacturers, financial organizations, and even schools and hospitals have used this type of printing effectively for the following:
Point-of-purchase displays. Some brands use large format digital prints to make their marketing materials stand out and grab the attention of potential customers. These prints are especially effective in busy shopping areas.
Trade show banners and posters. Large digital prints can help companies make a powerful visual impression at trade shows. Posters, signs, banners, and wall graphics are even more impressive when blown up to size.
Internal communications. Digital prints aren't just for marketing and advertising. They are also useful for company communications, whether to announce a new corporate direction, welcome new administrative personnel, or congratulate team members for noteworthy accomplishments.
For your large format digital printing services get in touch with us for the best commercial printing services.