Different Packaging Materials to Consider for Your Printing Medium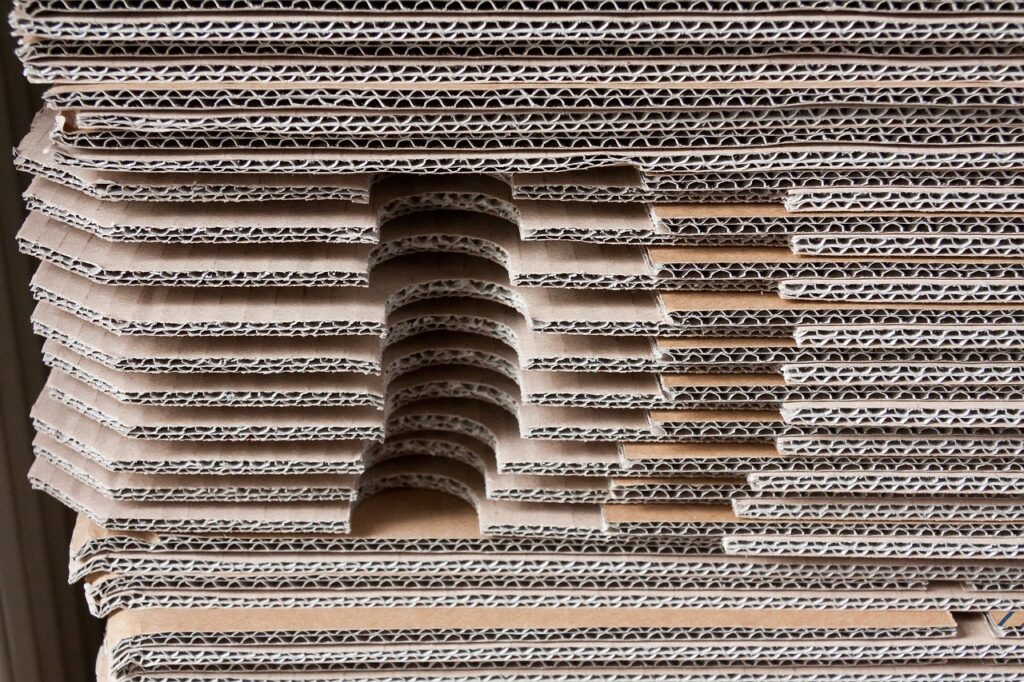 It truly is important to think about different packaging materials to consider for your printing medium. This is because packaging protects the items that you are sending to customers. Packaging also makes items appear more professional and valuable. Different businesses may need different types of packaging to properly ship and sell their products. 
Below, we will cover why someone may need different packaging materials and explain the top packaging materials to select from for your commercial printing jobs. Keep reading to learn more about the different packing materials to use in your business.
Different Reasons You May Require Packaging Materials
Packaging materials are part of commerce.
Packaging materials are used by businesses in nearly every industry. Consumers expect your items to be presented in the correct packaging materials. When you use packaging materials in this manner, this makes you stronger in your industry and business, as you are keeping up with your competitors who also use packaging materials.
Packaging materials make your items look more professional and valuable.
The reality is that when an item is packaged neatly, this seems to add a more professional look to the item. When items have a more professional look, then they will seem more valuable to consumers. Professional, high-end packaging shows that the merchant put effort into elegantly presenting the items. Even though the items may be for regular daily use, the packaging can impact how immediately satisfied they are with their purchase. Then consumers will be more attracted to the products and will want to buy them.
Packaging materials protect your items.
Using correct packaging materials provides an extra level of safety for the items. It is always wise to use packaging materials to ensure that the items that you ship to consumers arrive in good condition. Consumers who receive your products in good condition often become more loyal to your business, brand, and products. This means that they will want to continue to buy more products from your company.
Top Packaging Materials to Choose From
Cardboard 
Cardboard is a paper-based material. This material is noted as being strong, yet light in weight. It proves to be an ideal packaging solution as a result of the possibility to cut it easily and to form it into various structures and shapes for your packaging needs. This demonstrates that cardboard is truly a viable option for your different packaging needs.
Plastic
Plastic is ideal as a packaging material. Plastic is very versatile, as it can come in the form of a thin layer wrapping. It helps to keep products from experiencing moisture and damage. Also, plastic can be much thicker, such as plastic sheets that can be inserted to separate products.
How These Materials Are Best Used in Various Real Business Scenarios
Cardboard can be used to create a nice package for displaying your product in a store. For example, products can be presented in boxes that have pictures and product information on them. This is common for many products that people buy from many different types of retailers. Also, cardboard can be used to create extra protection around items when you are shipping them to consumers. It is realized that cardboard can be used to create boxes to ship your items to consumers. Moreover, cardboard can be used to create inserts that can provide separation between items in boxes.
Plastic is also a viable packaging material. Many consumers like things to be wrapped in plastic when they see items for sale on a store shelf. The plastic also serves to protect the items from damage and moisture. In addition, plastic can be used to fill up extra space in boxes to provide an extra level of security during the process of shipping items to consumers. This prevents them from becoming damaged. Moreover, plastic sheets can be used as an insert to create separation between items.
Get Your Own Top Quality Packaging Materials
Now that you see that packaging materials are truly beneficial for your business, it is time for you to get your own top-quality packaging materials. You should get them from a printing company with a good reputation, great customer service, quality products, and is reliable.
Service Printers Hawaii
Service Printers Hawaii, Inc is a commercial printing company based in Honolulu, HI. We are one of the largest printers on the island, specializing in the production of print materials for local businesses, ranging from brochures to flyers, packaging materials to marketing materials, and much more. Contact us today to discuss your upcoming project!