Is RGB or CMYK Better for Print?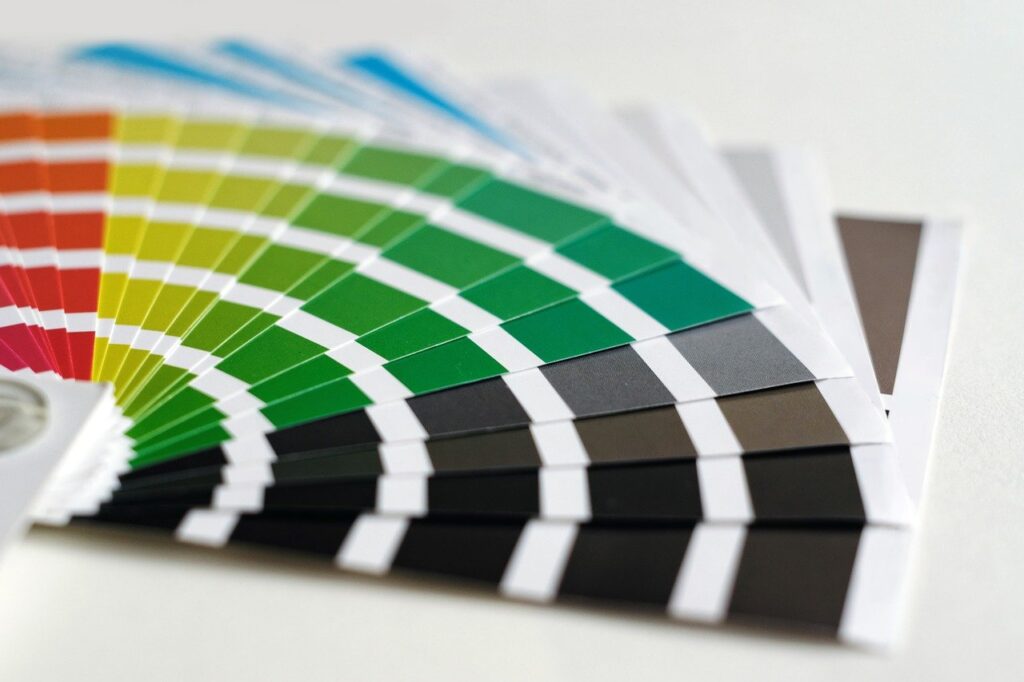 Commercial printing is the artwork and printing that is done on paper, cardboard, glass, and plastic for business purposes. The printing creates products like brochures, business cards, and leaflets, but can also be done on business merchandise such as koozies, pens, and packaging. The products that can be created using commercial printing are endless. 
There are different types of printing techniques, and that is what makes it unique and special. The different designs are what businesses use to differentiate themselves from the competition. The printing industry is always advancing, and coming up with different ways to mix colors to create gorgeous designs. There are two main color systems we use in digital printing, such as RGB and the CMYK.
You need to choose the right type of print for your business so that you end up with images and designs that look great and stand out. That will help your business find success with marketing and advertising materials.
Difference between RGB and CMYK
Both RGB and CMYK are essential in commercial projects, though CMYK is better for printing. You need to understand both of them and how each system works.
When working with CMYK, you will work as though you are painting paper. You start with a white sheet, and you add in colors to make the papers darker. CMYK is best for printing and creates higher-quality colors for print. 
RGB shows up better on dark backgrounds, which is why RGB is great for digital projects, such as social media graphics, display ads, websites, and email marketing.
Why CMYK Is Better For Printing And Why
CMYK is standard in all industries and is considered to be the better printing option. It is also great for offset printing. When you use the CMYK, it will cover most of the lighter color qualities easily compared to RGB. But the CYM cannot create deep dark shades like true black. That is why black, which is designated K for the critical color, is added. Thus, this gives the CYM a more comprehensive range of color options compared to the RGB.
Printers use the CMYK colors (Cyan, Magenta, Yellow, and Black) for printing. CMYK is used for printing that has been dominant for a long time. To understand why most companies do not use RGB, you will need to understand that RGB colored creates light shades, which is only really appropriate for dark screens.
What Are The Four Colors Used In Printing?
There are four primary colors used in printing, and they are used to create portable colors. The Four Colours Are Cyan, Magenta, Yellow, And Black. They are used for printing in most digital presses. It is these four colors that are combined to offer the various shades that are used in prints. Using this option also offers consistency to those who are doing the printing. It is more stable and is bound to ensure that you end up with images that look great.
CMYK File Types
Different file types use the CMYK option, as discussed below.
PDF files: They are suitable when the CMYK color profile is needed since they can be used and compatible with most programs. This is one of the best options that is used for tile sharing designs.
All files: These are the native documents created in Adobe Illustrator, and they are used to maintain their editability. They are also more likely to be used in logos, designs, and initially created assets. When you make use of Adobe illustrator, it will help in creating vector-based, scalable designs.
EPS files: They are vector-based and scalable. These programs are suitable to work with since they are easily compatible with other programs. They are, in most cases, used in vector-based artwork in any design editor.
Final Thoughts
The CMYK is better for prints since it is reliable and straightforward to use. That is why they are standard and widespread. If you are looking for a print option that will make your prints more stable, consider using the CMYK colors.