What Is A Printing Proof?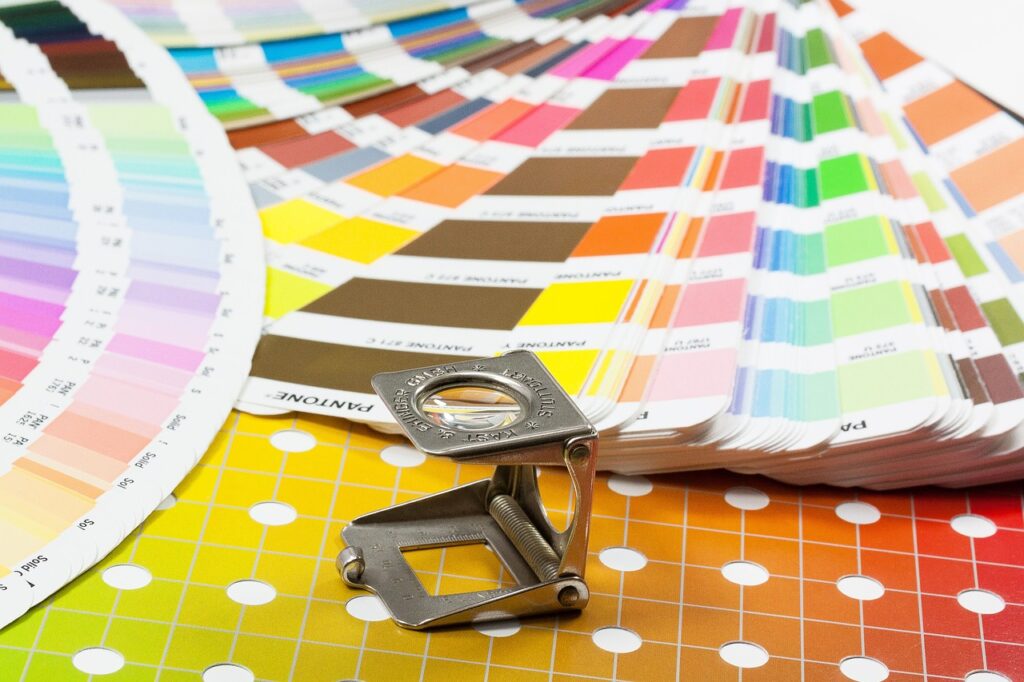 Are you concerned about how your print project will turn out? Do you want to make sure that the final print is as close as possible to the design you initially approved? A printing proof is what you need.
Many factors could affect the outcome of printed work and change how it looks from the initial rendering to the final version. Most customers need a way to ensure that what ultimately comes off the printing press is an accurate representation of their initial vision. This is where printing proofs come in.
Printing proofs are essentially preliminary versions of a printed product, showing the client how the final print will look. By viewing the proof, clients can approve the content, color, or design of a particular product before signing off on it. After the client approves the proof, the page or design can then be mass-produced.
Why Is A Printing Proof Necessary?
The primary purpose of a printing proof is to ensure that the customer and the printing company agree on the product's appearance before it goes to press. It essentially allows you to approve or reject the print work before it goes into production or to ask for revisions if necessary.
Most printing companies will provide proofs regardless of how many copies you need. But proofing is vital for larger runs where even minor errors can be costly. Without a printing proof, errors detected upon delivery will entail added expense for the customer and the printing company.
What Types Of Errors Can Be Detected On A Proof?
Many things could go wrong in any printing project. For instance, a page might not be cropped correctly, or a Pantone color may not translate as accurately as the client wishes. There may also be problems related to the text or images or the spacing between particular elements.
Many of these errors can be spotted during the proofing stage. They can then be corrected before the printer produces the rest of the copies. This could save the client and the printer valuable time, money, and effort and ensure that the project is completed as planned.
What Type Of Print Proof Should You Request?
Printing proofs come in many forms, from low-resolution prints from an inkjet printer to digitally-printed proofs almost identical to the final product.
If you are only concerned about the content, layout, or spelling and factual errors, a low-resolution inkjet proof should be sufficient. Of course, they won't provide an accurate representation of the color as it will appear on the final product. Even so, low-resolution proofs will give you a good idea of what the page will contain and how it looks.
If you need a more accurate representation of the final product, you should probably ask for digitally-printed proofs. These provide much more accurate representations of the color and resolution of printed pages as they will ultimately appear when the print run is completed.
How accurate is a digitally-printed proof? Depending on the printer, a high-resolution digital proof could be as much as 90% accurate to the final version.
You could even ask for a wet proof, which is printed on the same material that will be used for the final run. Although this is the most expensive option, it's as close as you could get to the finished product. Wet proofs are highly recommended if utmost accuracy is essential.
Are There Additional Charges For Printing Proofs?
Most printers will not charge you extra for a soft proof. Some may provide a hard proof for a small additional fee or even for free, depending on the project's scale. The more complex or extensively detailed a page is, the more likely you will have to pay for a hard proof.
In any case, it is advisable to meet with your printer as early as possible. This will give you a good idea of what you could expect concerning proofs and whether or not your request can be accommodated.
Most printers will be happy to work with you and suggest a proofing method that is most appropriate for your needs. Depending on your reasons for requiring a proof, the printer may even suggest lower-cost options that take your objectives into consideration.
Proofing is an essential part of the printing process. All good printers know the value of having clients check the proof before completing the print run. Always ask what your options are and how you could reduce the risk of errors. This will ensure that you get a final product that you will be satisfied with.