What's the Difference Between Coated and Uncoated Card Stock?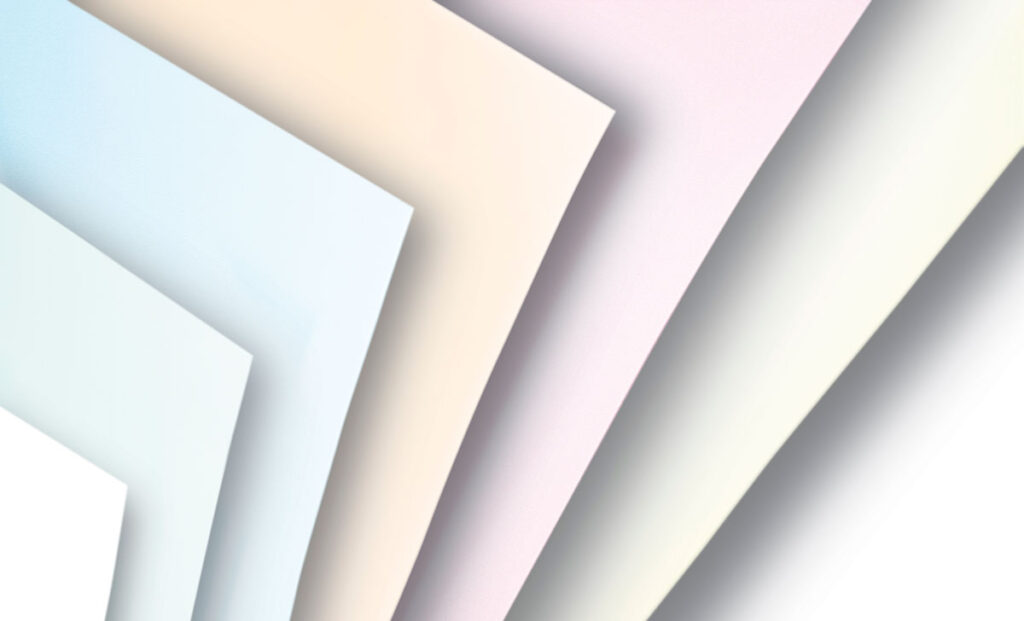 Choosing the most efficient print product for your commercial printing project is complicated in case you're not familiar with paper stocks.
Some of the most frequently asked questions are: Should I use uncoated or coated card stock for my print design? Should I go with Matte or Glossy business cards?
Uncoated and coated stocks typically look and seem quite identical; however, the main difference is the way ink lies on the paper. Coated stocks consist of an extra layer that is developed during manufacturing that makes the paper less porous.
You don't have to be a paper aficionado to figure it out. In order to help you choose, we have made this useful guide to teach you the differences between coated and uncoated paper stock.
Coated Paper Stock
Coated paper has a certain glossy or matte finish. It is typically very smooth with a slight shine, and sometimes with a high shine. No matter how much the stock shines, the coated paper makes your colors appear brighter. One significant advantage of coated paper stock is its resistance to wear and tear, dirt, and water. This keeps your printed materials crisp and professional longer than the uncoated stock.
The reason your colors appear brighter and are more resistant to wear is that coated stock absorbs less ink as compared to uncoated paper. So, if you're on the lookout for crisp and sharp images, the coated stock is more suitable because of its ability to keep the ink on the top of the paper. The more ink absorbs into the stock, the less sharp images appear.
Artists, designers, restaurants, and photographers are highly likely to opt for a coated stock to shed the best possible light on their images.
Always remember that the coated stock is relatively tough to write on, preventing people from making notes on printed pieces. In case glare is an issue, choose a matte coated stock because high gloss stock is very reflective.
Uncoated Paper Stock
Since uncoated stock absorbs ink, it's not as smooth as coated paper. Uncoated stock is utilized for printing business letterhead and envelopes for a classy and elegant. Uncoated business cards can be easily written on with a pencil or a pen, making them great as appointment cards.
Some of the commonly used examples of uncoated paper stock are college booklets, school bookmarks, restaurant menus, business stationery, real estate brochures, etc.
One thing to always keep in mind that colors tend to look massively different on coated and uncoated paper. A rule of thumb to remember is the thicker the paper, the more ink gets absorbed, and the fuzzier images will appear.
Since ink doesn't sit on top of the paper, an uncoated stock is perfect for printing materials and forms to write on.
Which Stock is Best for You?
In case you need any advice or have any questions regarding which paper stock would be best for your upcoming project, get in touch with us at (808) 841-7644 or request a quote.
Experts working at Service Printers Hawaii, Inc. would be happy to talk to you about your requirements and help you decide which stock is right for you.
If you're still unsure which paper stock and finishes may be best for you, submit a simple request form, and we'll send free samples directly to your door.